ISO13485
The quality management system ISO13485:2016 , issued by NQA ( UKAS), specially for the micro needling system and electric micro needling system.
Certificate includes factory annual inspection, also with the inspection report( Chinese version).Based on the certificate, manufacturer is available to issue the inspection report of the finished product, as well as the product sterilization report according to the customer demands.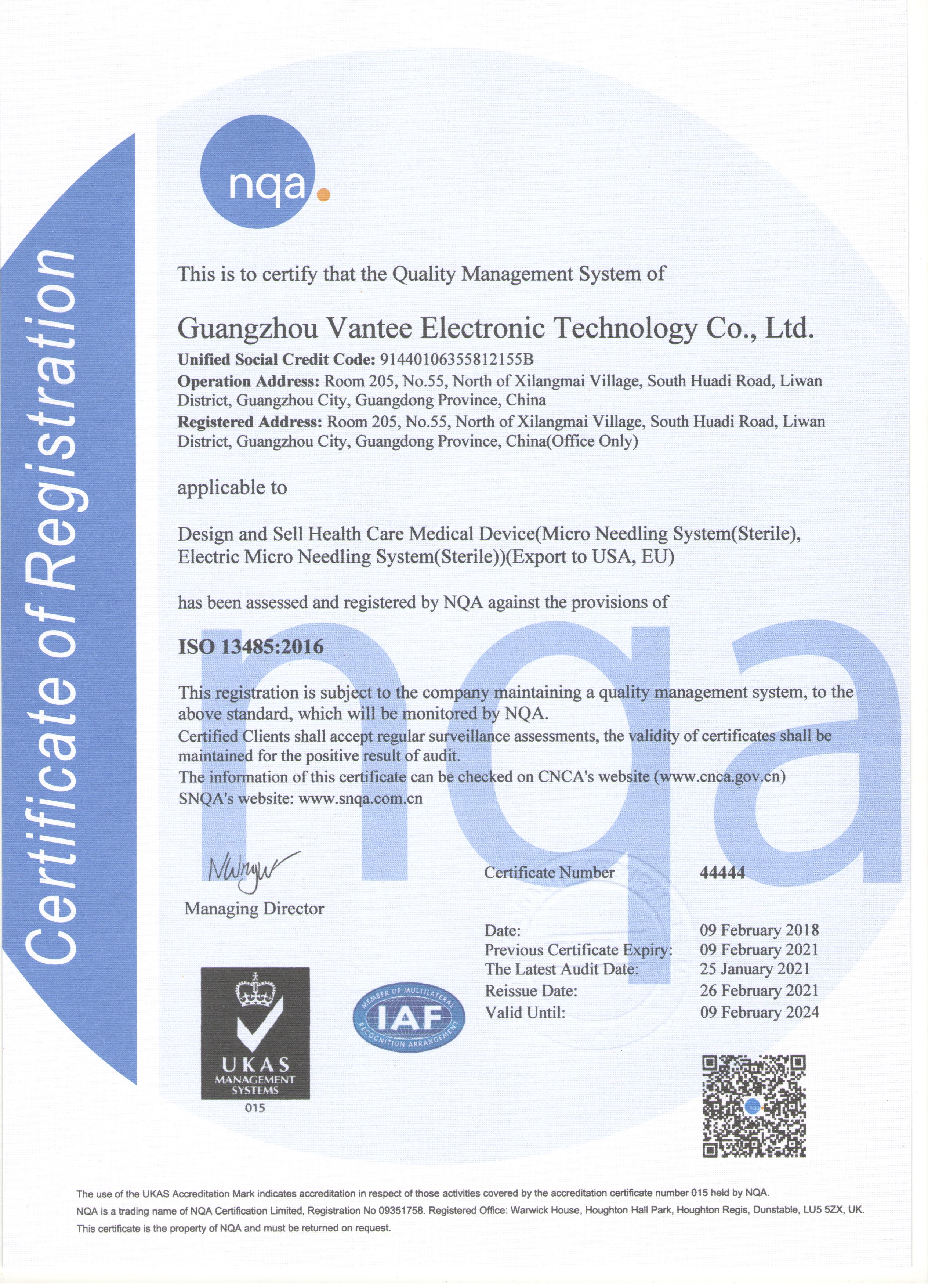 CE1282 & ROHS
Issued by ECM ,at medical device directive 93/42/EEC, technical stands: EN ISO10993-1:2009 EN ISO10993-10:2013 EN ISO10993-12:2012.
This certificate is for passive products, that means the products without electric power.
ROSH at directive IEC 62321-5:2013 IEC 62321-4:2013 IEC 62321:2008 IEC 62321-6:2015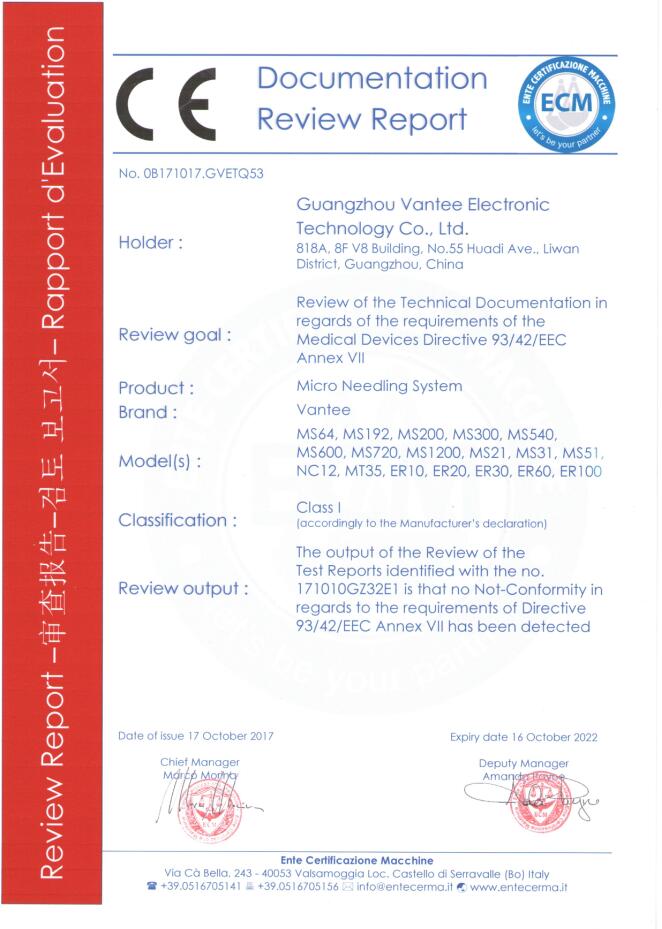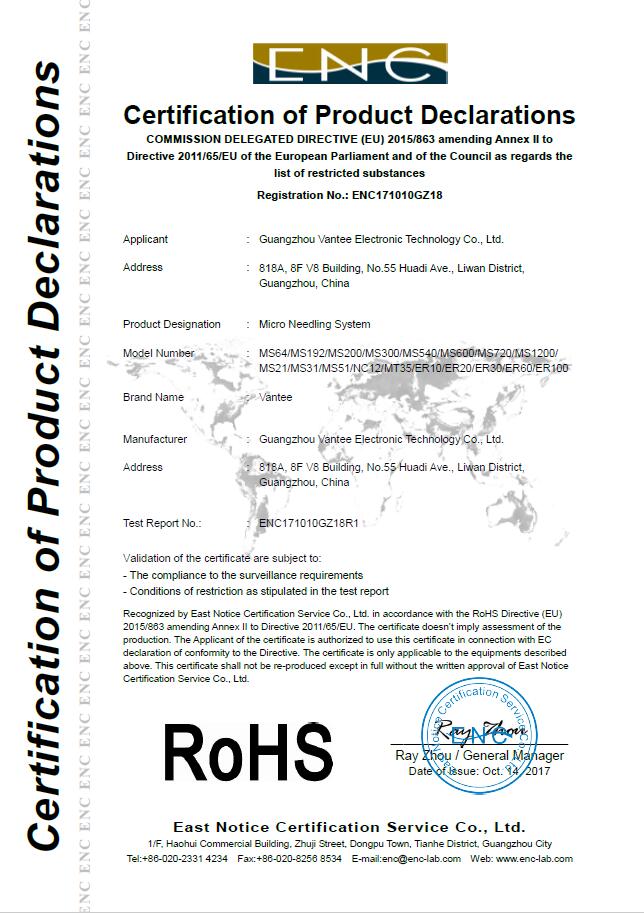 INMETRO
The necessary certificate that export to Brazil market. Specially for the active products, which means the product with electric power.
Tested and reported by SGS, technical stands: IEC60601-1k IEC60601-1-11c IEC60601-1-2:2007 IEC60601-1-6h
The adaptor approved by UL and FCC ( for US/EU/UK plug), EN14136 ( special for Brazil market plug)
Based on this certificate, and SGS demands, special inspections are necessary, which includes : Type of high-voltage insulation test Records and Type of Leakage Current and Test Condition Records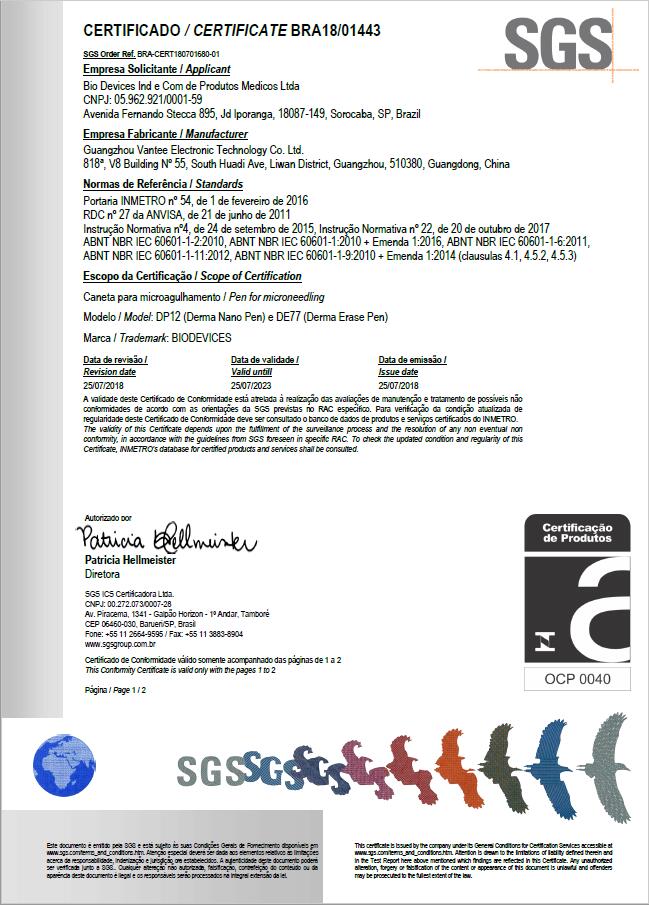 ANVISA
The necessary certificate that export to Brazil market.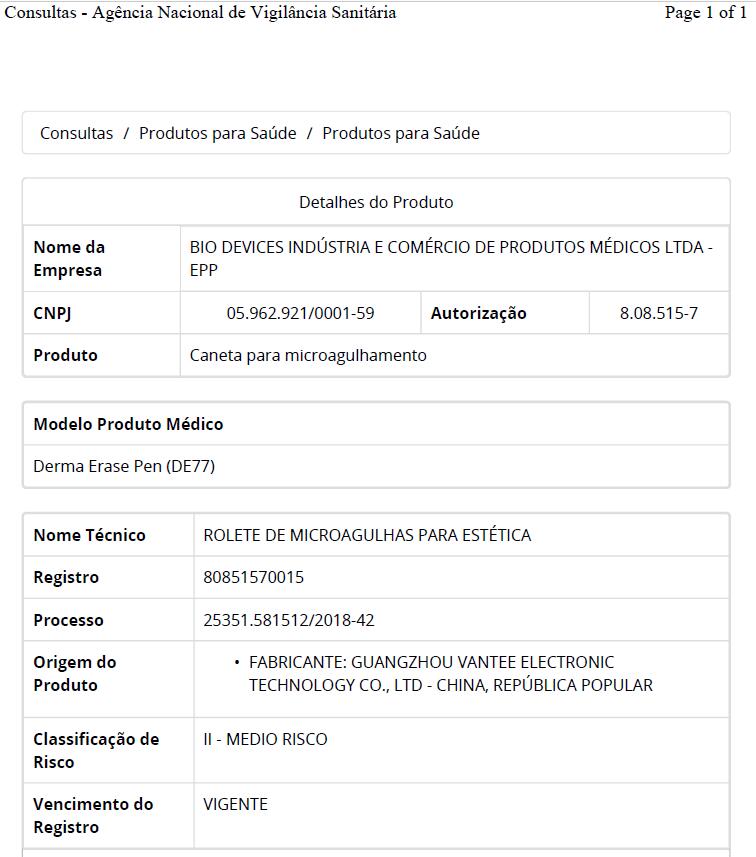 EU-REP
European Authorized Representative
Company: SUNGO Europe B.V.
Add: Olympisch Stadion 24, 1076DE, Amsterdam, Netherlands
Email: EC.REP@sungogroup.com
Phone: +31 08 5029 0204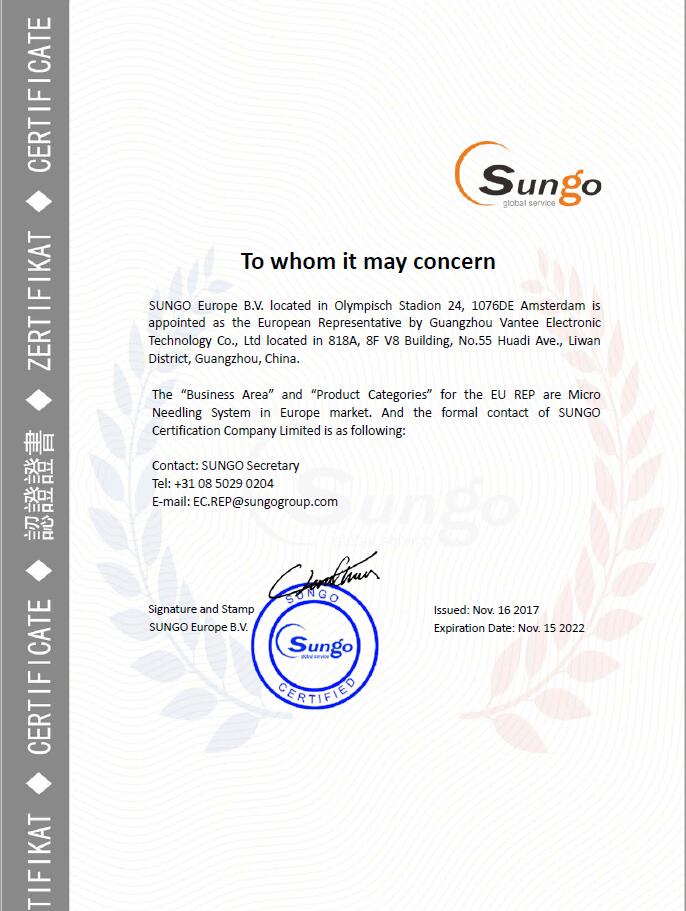 CIBG
Product registration in Europe.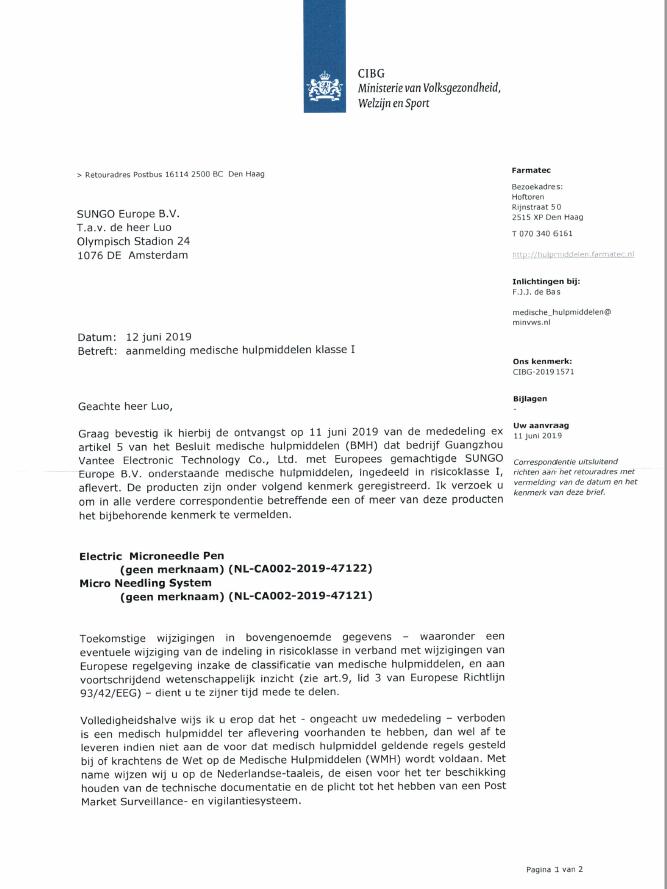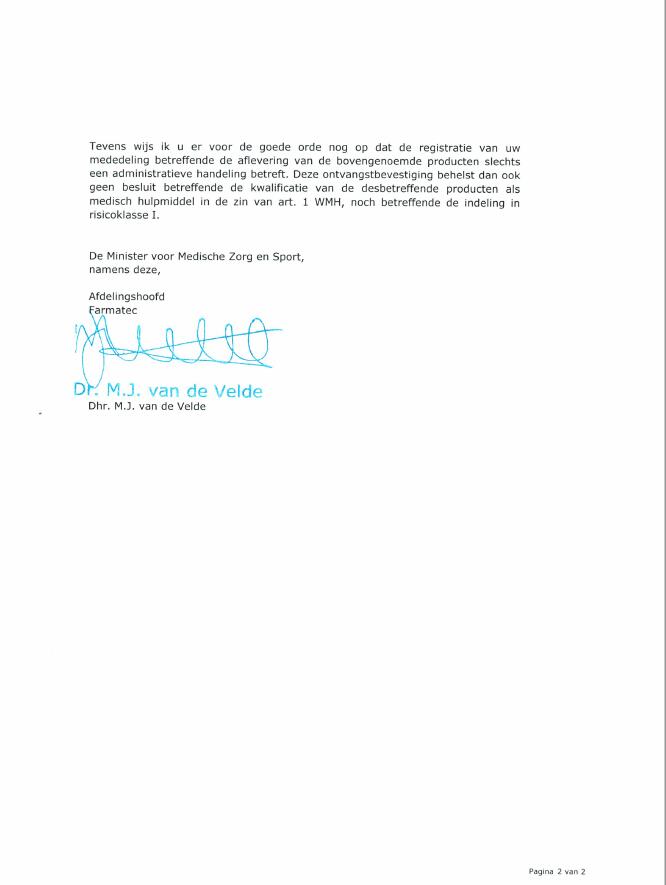 Class ⅡMedical Device Business Certificate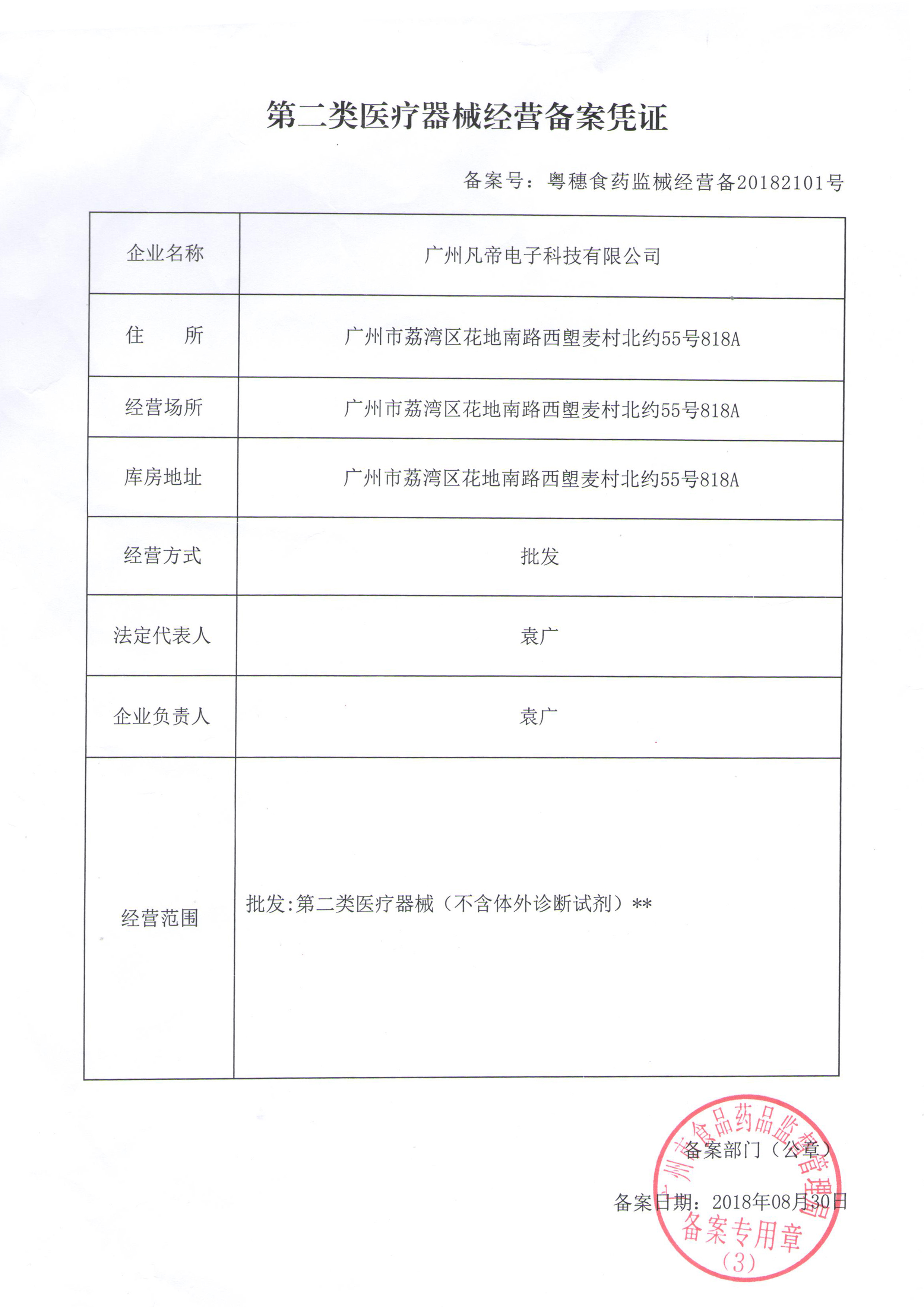 FSC ( Free Sales Certificate)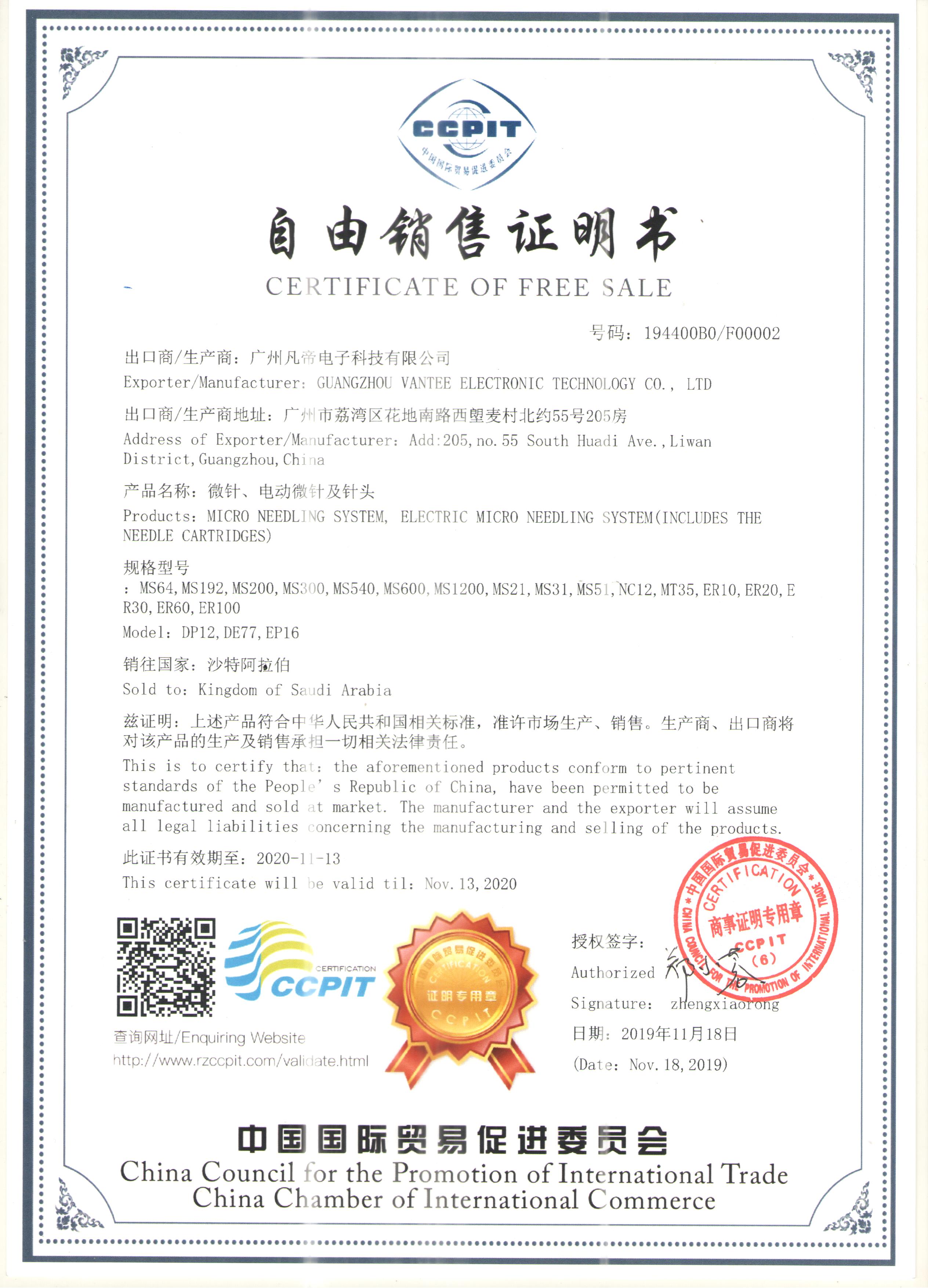 MSDS
For derma roller and derma pen report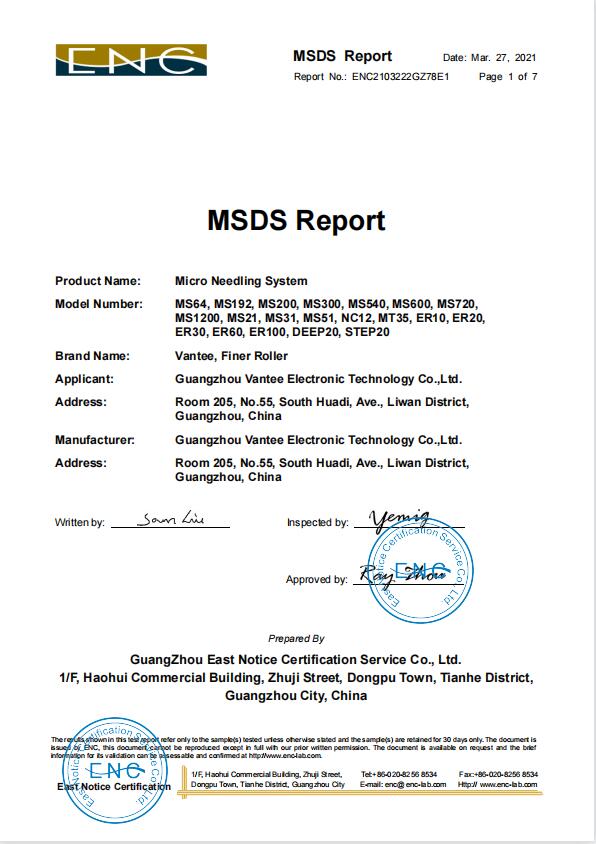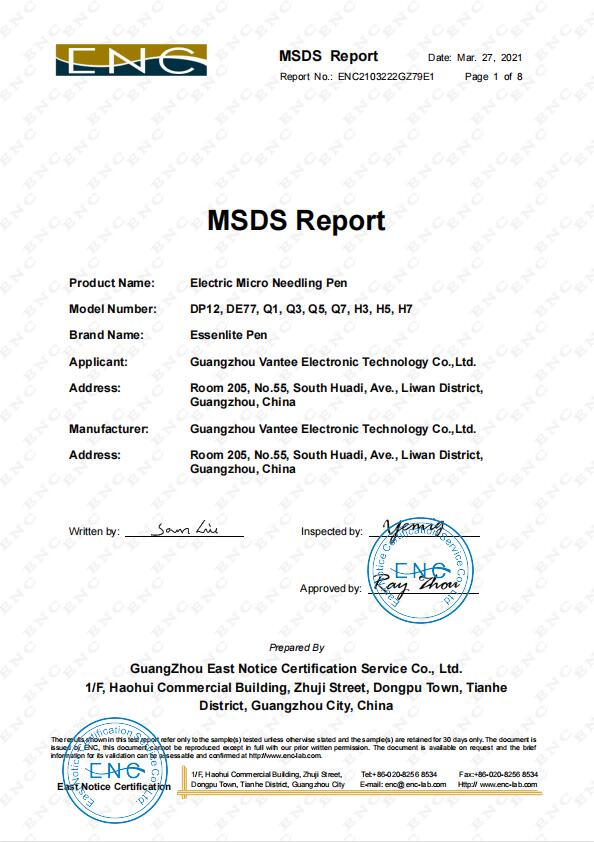 Certificate of Patent