How to Use a Derma Roller
From:The SiteAuthor:admin Date:2020/8/1 Browse:0
A derma roller is a small roller that has a number of small needles on it that you use to make holes in your skin, a process called microneedling. The idea is that these tiny holes can help your skin produce more collagen, a protein that helps with healthy-looking skin. It can also open up your skin to serums and hydration products. Typically, you use this treatment on your face, though you can use it on other areas of your body, particularly areas that have scarring. Using a derma roller is fairly simple, though you should clean both your skin and the derma roller before and after use.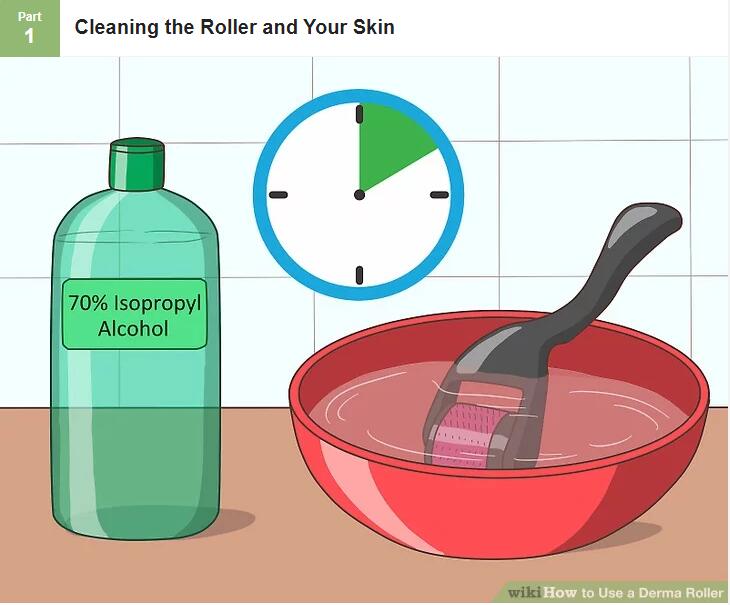 1

Disinfect the roller before use.

Tiny needles are penetrating your skin, so obviously you want to disinfect those needles first. Soak the roller in 70% isopropyl alcohol. Leave it for 10 minutes.

70% is better than 99% because it doesn't evaporate as quickly.
After it's soaked for 10 minutes, pull it out, and shake off the excess alcohol. Let it air dry for a few minutes.

2

Wash your skin in warm water.

It's important to start with clean skin. For example, you could use a gentle foaming cleanser for your face to thoroughly clean your skin. Bar soap or shower gel and water for other parts of your body are fine. The point is you need to start with clean skin, and it's fine to use your typical cleansers.

However, you don't want to start with anything too harsh, so skip facial cleansers with things like salicyclic acid in them. Opt for something gentler.

3

Disinfect your skin if you're using longer needles. Longer needles mean deeper penetration, which in turn can lead to infection. If you're using needles longer than 0.5 millimeters long, you should disinfect your skin in addition to the roller. Gently swipe rubbing alcohol (70% isopropyl) all across your skin.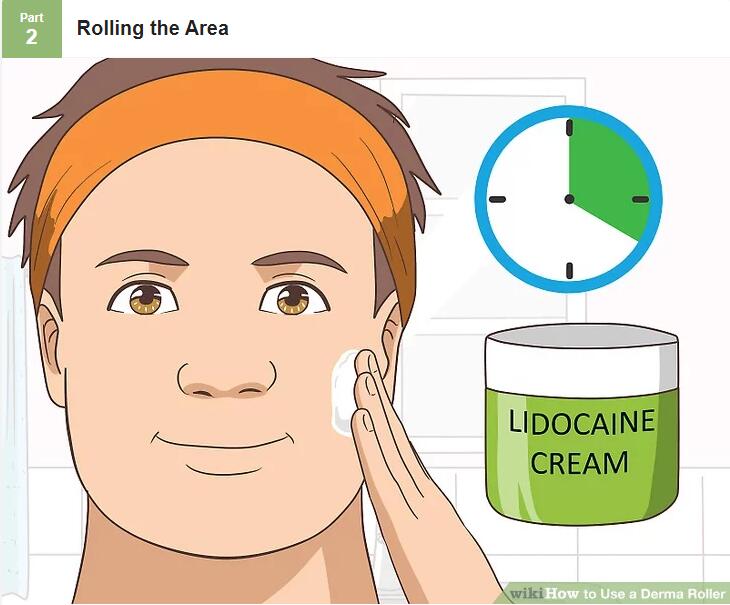 1. Begin with a numbing cream if you prefer. Most people aren't sensitive to the needles, but if you're sensitive to pain, you can use a numbing cream first, particularly if you have needles that are 1.0 millimeter or longer. Rub a lidocaine cream into the area, and leave it for 20 minutes before you start rolling.
· Wipe off any excess cream before you roll.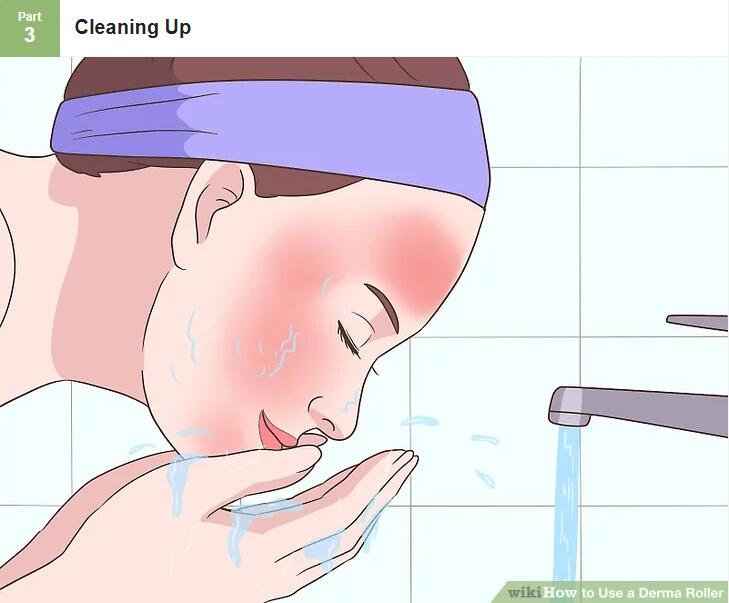 1

Rinse your face.

After you're done, rinse off your face. You can just use water, since you've already cleansed your face, but you need to remove any blood traces. You can also use a gentle cleanser if you prefer.

[7]

2

Hydrate your skin. It can help to use a hydration product after you're done. For instance, a sheet mask can help you hydrate and heal. Another option is applying an anti-aging or anti-wrinkle serum after you're done. These serums will penetrate more deeply because of the micro holes.

3

Clean the roller in dish soap and water. Wash your roller off using dish soap and hot water. Dish soap is better than other soaps at removing the tiny particles of blood and skin on your roller. Put the soap and water in a clean container, and shake the roller around in the water.

4

Disinfect the roller after use. Shake off excess water. Put the roller in 70% isopropyl alcohol. Let it soak for 10 minutes before shaking off the alcohol. Give it a chance to air dry before putting it away.




Don't share your derma roller with anyone else. Because it penetrates the skin, you could share blood-borne diseases