Essenlite stamp for Direct Delivery
The essenlite stamp can stimulate skin cell to induce collagen production for skin regeneration. When lightly tapping on skin, It makes holes and at the same time delivers the active ingredient of solutions to dermis from the connected vial with needle parts directly and effectively.
Characters:
1. Penetrate needle diameter 0.13mm in thickness, which is thinner than human hair so it is Painless, No scratch on skin and No allergy treatment.
2. 20 micro needles with 24K gold needles, reuse design,tested by 30000 times of tapping
3. Delivering cosmeceutical and hair growth solution into the dermis by lightly tapping
4. Good for the use at the infinitesimal areas (fine wrinkles, eye rim, scalp etc.). Recommend to use with a hair-restorer or high functional aesthetics, a stem cell cosmetics, wrinkle frees, whitening, hyaluronic acid etc.
5. Unique pump design, make it effective for all the liquid and oil cosmeceutical
6. Displacement limit design, make it easy for operation, without any training.
7. Elastic penetration design, make the treatment effective and painless.
8. During delivery, it is designed to maximize the treatment effect at same time to minimize the cosmeceutical dose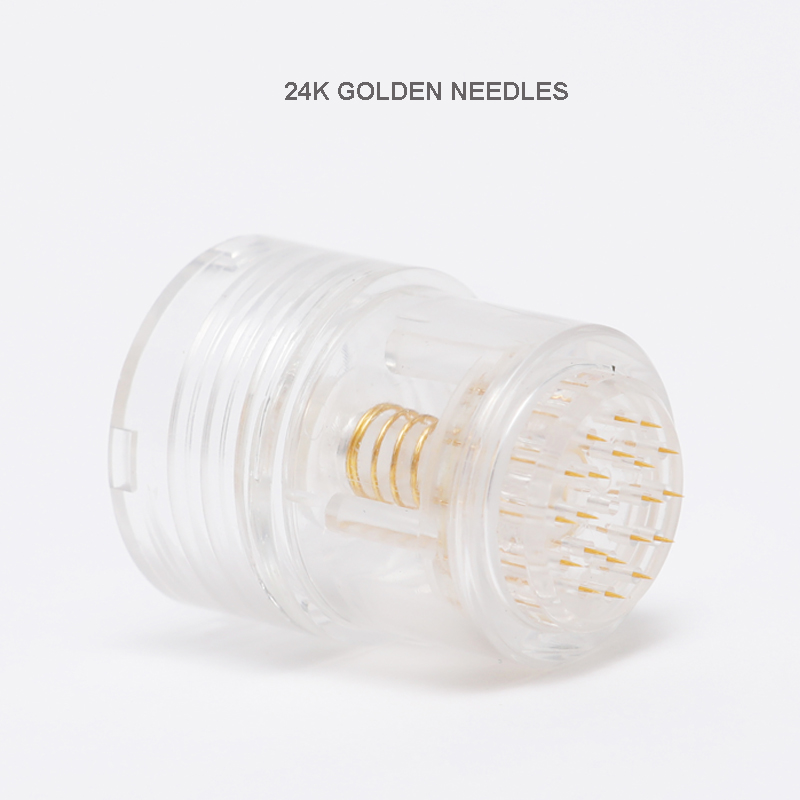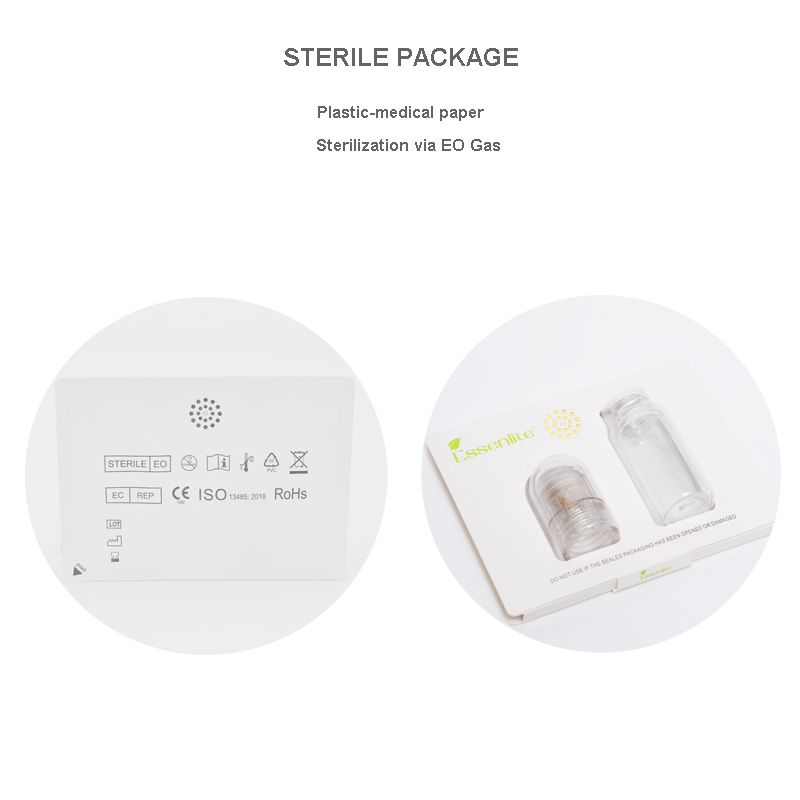 1. Direct Delivery inside of Dermis layer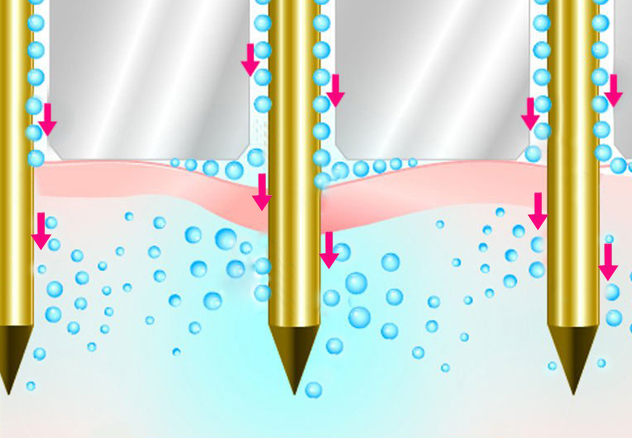 2. Painless and effective treatment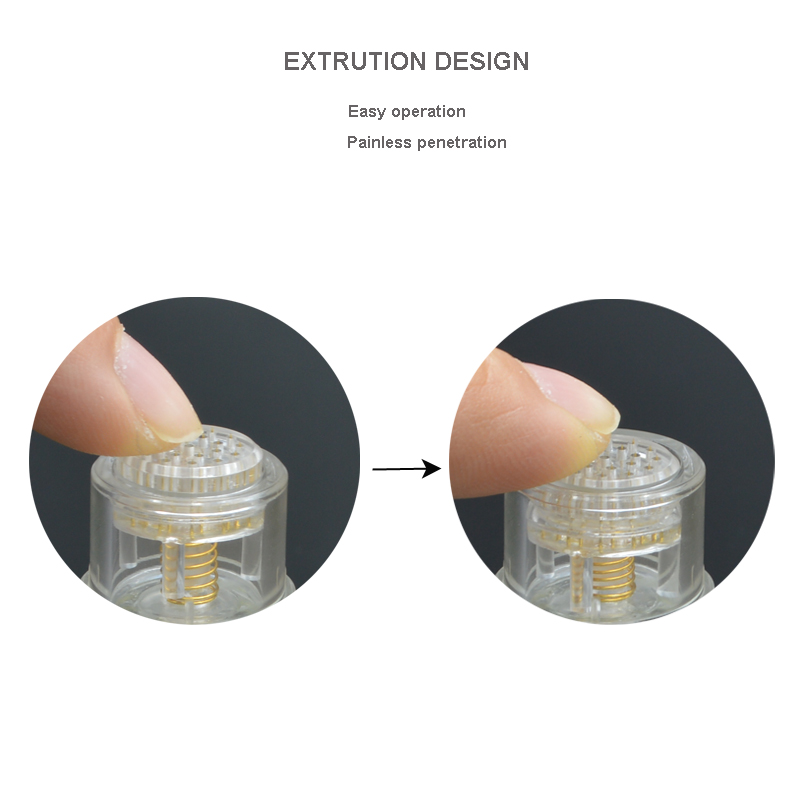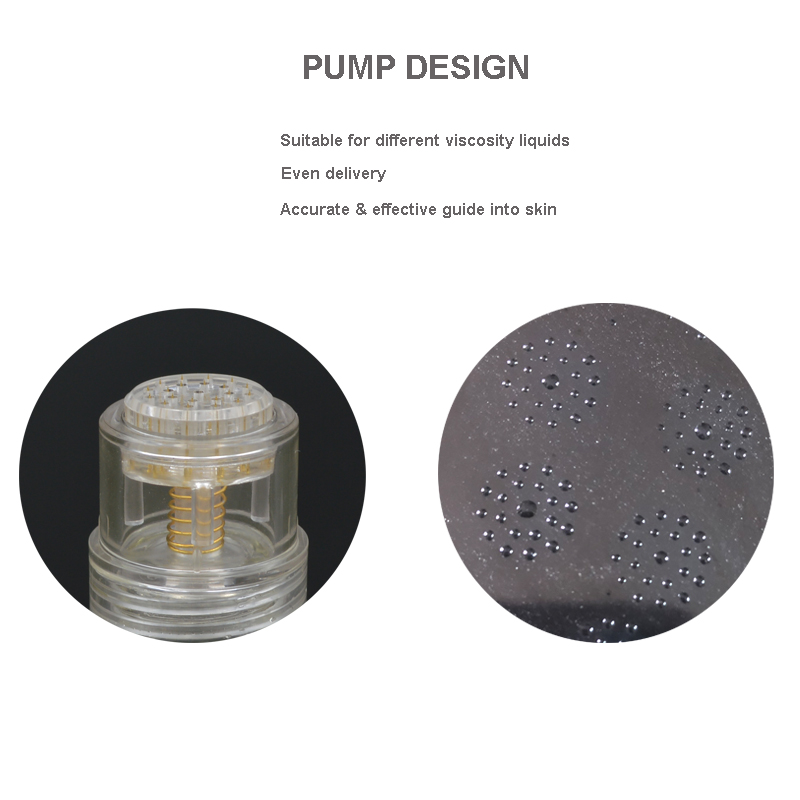 3. Various Applications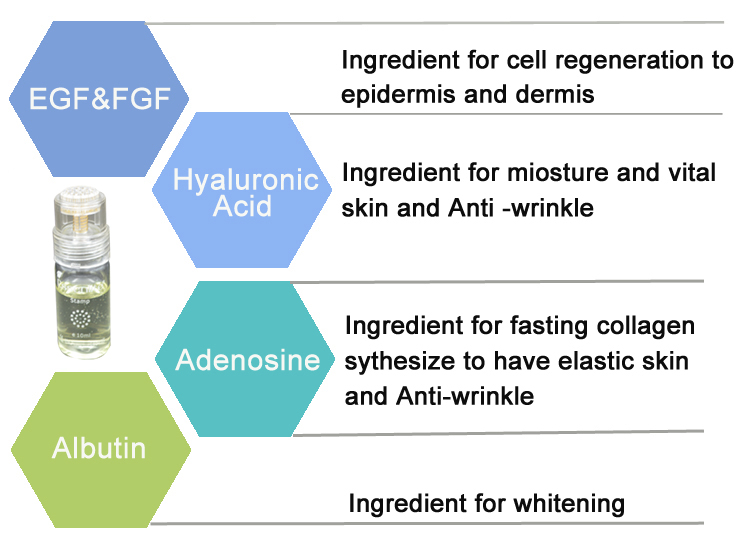 How to use
1. Clean the treatment area skin ( if via facial cleanser, then wash the face with water again)
2. Sterilize the essenlite stamp before use with medical alcohol
3. Inject the active ingredient to the sterilized bottle
4. Pat the micro needle on the treatment area skin for 30-50 times( uniform and repeated on skin)
5. Leave the ingredient on skin to dry naturally (15-20 minutes)
6. After treatment, skin will become redness, that will continue for hours. During the time please take rest, and avoid direct sunlight.
7. It is better to put the cold hydra mask on facial for 15-20 minutes
8. Sterilize the stamp again, and cover the cap, store for next time use
9. Further details please refer the user manual with product
How to sterilize?
Clean with flowing water for 5-10 seconds
Soak in the Hydrogen peroxide for 3-5 seconds, then take out dry with gauze
Use tips
1. Tap the stamp on treatment skin for 30-50 times, to ensure the skin absorbs the ingredient effectively
2. For personal use, never share with others, to avoid the cross infection
3. Twice or three treatments per week ( interval 2-3 days each treatment)
4. Only used on skin, never on hard things, to avoid dull the needle or broken the needle tips
5. When screw the cap with the bottle, be careful not to break them
6. Sterilize each time before and after use
Treatment review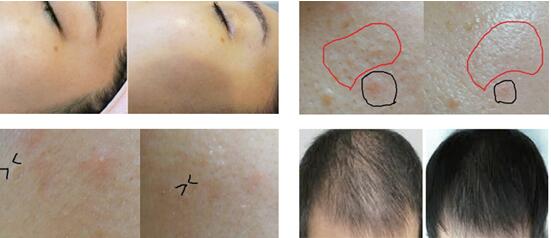 Parameters
| | |
| --- | --- |
| Needle material | Titanium ( with 24K gold) |
| Needle head diameter | 0.13mm |
| Needle length | 0.25mm/ 0.5mm/ 0.75mm/ 1.0mm |
| Bottle material | Glass |
| Bottle capacity | 10ml |