New generation mini finer stamp with golden 16 pins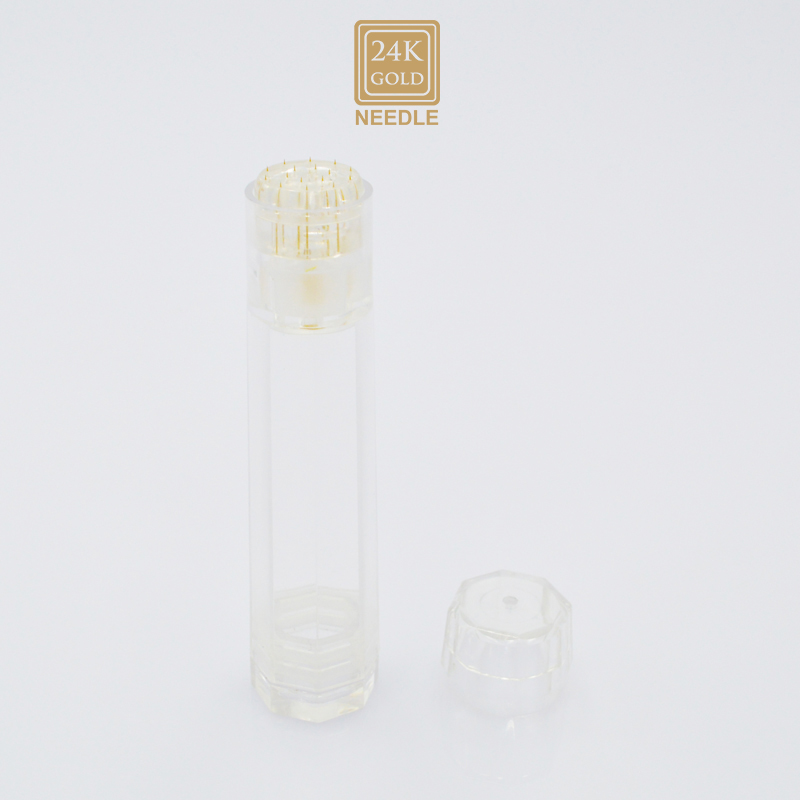 Certified medical grate roller
The mini finer stamp is the new generation medical grate stamp with newest research and technology , which is more effective and better than the old type. And certified by ISO13485, Europe medical CE (93/42/EEC) ,meeting all standards for medical-grade equipment in manufacturing, materials, sterile packaging and more.
Safest finer needles (33G)
Compare to the general stamp with diameter 0.35mm ( plated with chemical gold) on the market, the new finer stamp is made by cone-shape needles with diameter 0.2mm, tip sharp between 0.01mm-0.02mm, all needles plated with 24K genuine gold.
With the new needles manufacture technology, the surface of the needle is much more smooth than the general types, combined with 24K gold plated, they will through the skin
quickly and easily, which also with help decrease the painful feelings during the process.
The finer stamp micro needles are atraumatic cone shape needles with new technology 0.2mm diameter stainless steel with HV 370-420, that during the skin puncture process, creates micro and finer wound that seals within minutes after the treatment. What's more, the highest HV ensure the needles hard enough during the thousands treatments without curved tip and blunt tip; which will not damage and leave the micro metal filing into skin.
Because of the finer needles 0.2mm, the blood exudation will be less during the puncture process, more when the finer needles slice through tissues without risk causing traumatic skin, vessel and nerve damage.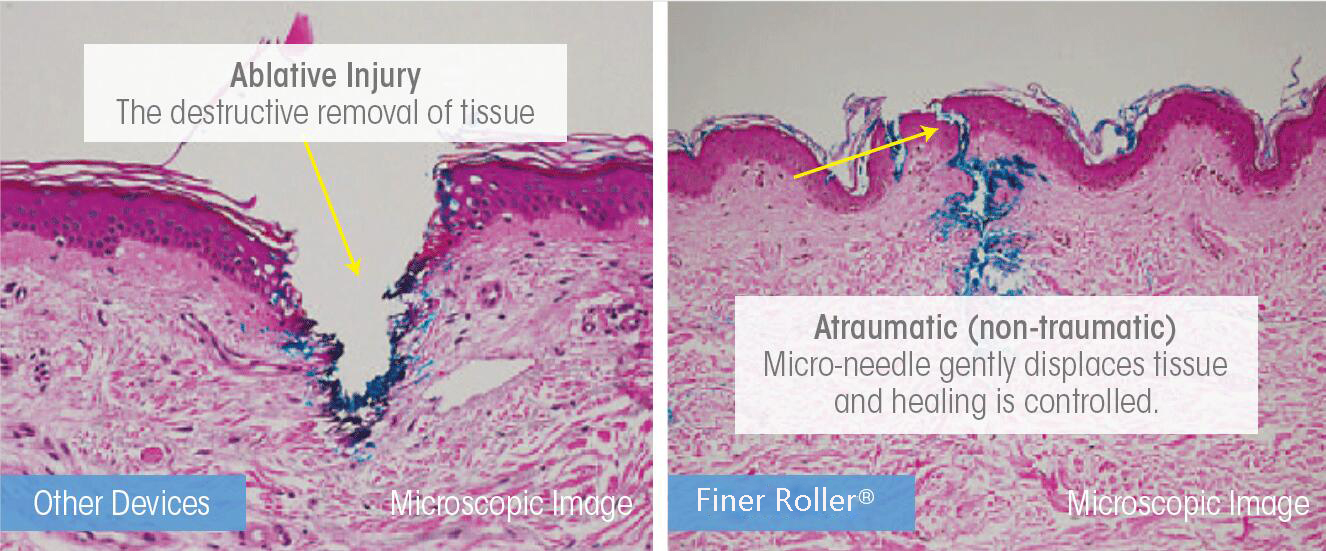 Characters:
1. Penetrate needle diameter 0.13mm in thickness, which is thinner than human hair so it is Painless, No scratch on skin and No allergy treatment.
2. 16 micro needles with 24K gold needles, reuse design,tested by 30000 times of tapping
3. Delivering cosmeceutical and hair growth solution into the dermis by lightly tapping
4. Good for the use at the infinitesimal areas (fine wrinkles, eye rim, scalp etc.). Recommend to use with a hair-restorer or high functional aesthetics, a stem cell cosmetics, wrinkle frees, whitening, hyaluronic acid etc.
5. Unique pump design, make it effective for all the liquid and oil cosmeceutical
6. Displacement limit design, make it easy for operation, without any training.
7. Elastic penetration design, make the treatment effective and painless.
8. During delivery, it is designed to maximize the treatment effect at same time to minimize the cosmeceutical dose
Direct Delivery inside of Dermis layer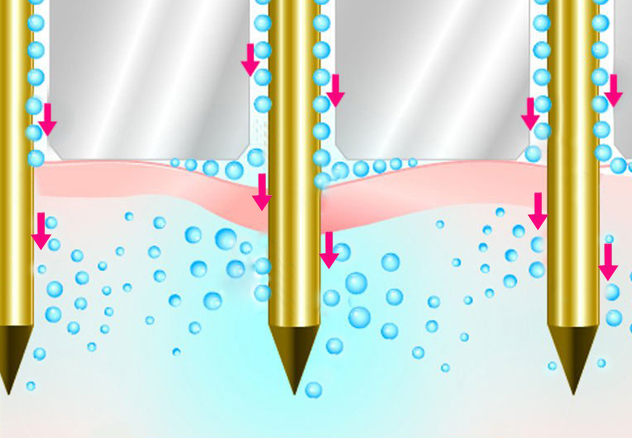 Three different kinds of needle types
The new mini finer stamp needle type with 0.3mm,0.6mm,nano needle for different part treatment.
1.0.3mm is specially designed for "T" zone treatment,such as forehead and nose around part.
2.0.6mm is specially for head, and cheek,neck
3. Nano needles is for skin around eyes and lips, special the fine wrinkles on lips.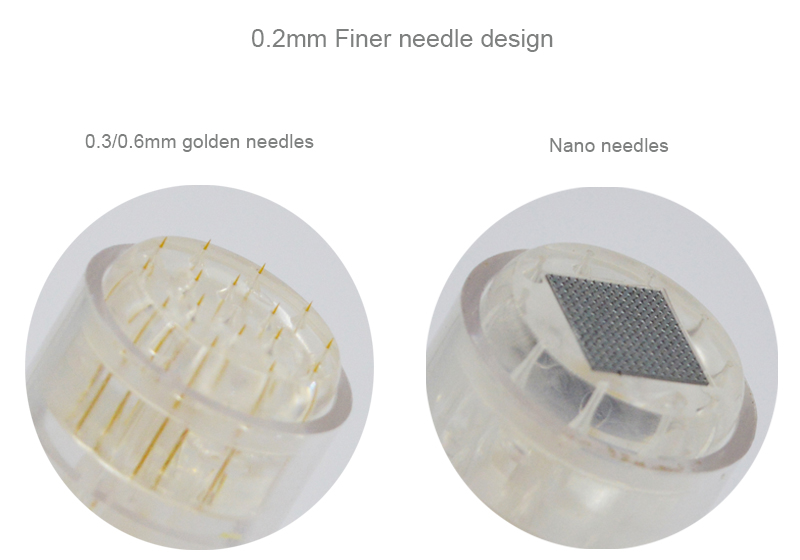 Sterile medical grate package
All the products are sterilized by EO Gas according to ISO13485, the sterile package is with bobble box and Tyvek paper, to meet the sterile demands according to ISO11135.